We do the usual in an unusual way.
The fact that you have come to us again and again, some of you for the 14th or 15th time, that gives us encouragement and confidence to continue WHAT we have been doing the WAY we have been doing it. We thank you for your trust and for your recommendations.
If you are a newcomer and have had the unexpected good fortune to stumble upon our website then read on to learn how we do things differently.
Escorts & Guides
Your escort will be your familiar friend in an unfamiliar land. Whenever possible, we hire escorts that do more than just take you around. They interact, they socialize… they are your window to your new found lands. They will not only coordinate your pickup and dropoff logistics and help you shop for the best deals, but they will also answer all your questions such as "why do people honk?" or "how come the cows are sitting in the middle of traffic?"
Learn more
They will not only make sure that you are met properly and at the right times and at the right places – be it an airport, a pier, a railway station or a wayside border crossing – but they will make sure that you have the appropriate accommodations. They will help you assimilate local cultures and appreciate the local traditions. Keep in mind most of our guides take up this job not so much to earn a living but more so because they like it and they want to share their own little "world" with you. They will be your friend sharing their home town with you.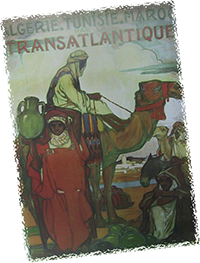 Modes of Transportation
Notice we did not say vehicles or cars – that is because it is not what we normally prefer to use. How you travel from place to place is just as important as where you stay. There is always the option to travel like "everybody" does. But IF there are alternatives we study those options and utilize them. Options such as camelbacks, horses, donkeys, yaks, elephants, llamas, alpacas, steam ships and steam locomotives.
Learn more
At other times we may use trams, Maglev Trains, cable cars, ferries, trains, barges, coracles, rickshaws; sometimes dugout boat or an ox-cart or even walking. Sometimes, we even discover our own options. And of course, we do use regular vehicles: cars or vans – when it makes sense.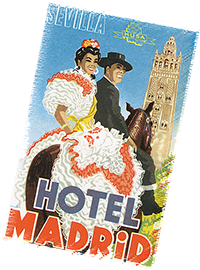 Accommodations
While selecting accommodations, we always have something in the back of our minds: You. How does using any particular type of accommodation enhance your experience, expand your knowledge, arouse your sensations? Of course we use regular hotels, inns, and lodges but only when and where it makes sense. Otherwise we use Palaces, Castles and Lighthouses. We use Farmhouses, Forts, Yurts, Havelis, Wharfs, Private homes, Hunting Lodges, Monasteries and Houseboats.
Learn more
Sometimes you will climb up Stilt-homes or shack up in Mud-houses. At other times an Ice-hotel or a Tree-house will have to do. Occasionally, Caves, Ryokans, Yogwans and Mountain Huts will be your home for the night and sometimes places that don't even have any names! Normally, we will use accommodations that will allow the occupants to take part in the history of the place or the region. Sometimes we will use it because of its local character and atmosphere. Sometimes we will use it because of "where else?" and sometimes we will use it because of the experience and the fun of it!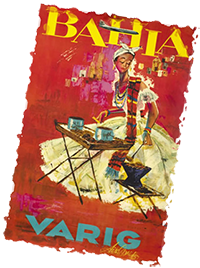 Meals
Breakfast
We include daily breakfasts during our programs.  This allows for a good outing usually for the day without worrying about sustenance. We try to make sure that you have a choice of some local breakfasts items – other than just the regular toast, eggs and jams.
Lunch
Sometimes we include lunches if it makes logistic sense (e.g. long day excursion). Our escorts and guides are trained to match local delicacies and local cuisine with your taste.
Dinner
We will often include a typical dinner accompanied by a local cultural show or an traditional event. This may include local wines and delicacies.
Special Accommodations
In case you do have some restrictions on your meals we also take care of that as well. It is one of those queries we make sure about when holding a discussion and an "interview" with you.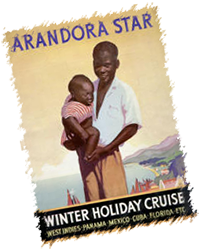 Interaction With Locals
After your return from your travels, you may lose sight of where you stayed or what you ate… but one thing that you will never forget will be the knowledge gained and the experience earned on your travels. We make it a point that you are able to interact with the local peoples, their traditions, learn about their culture and taste their food. And it is through such experiences that we help you understand why sometimes in the poorest of the poor countries, the local people do not have the all inspiring American dream, but their own Congolese dream or Bolivian dream!
Learn more
Our representatives are constantly involved both emotionally and practically and will allow for as much (or as little) of these local interactions. They know how important these engagements can be. If there are any opportunities for any cultural, tribal or ethnic exposure, they will make sure to take advantage of it. If there is a possibility for an unique or an unusual education they will make sure that it happens. They know that these are the "happenings" that you will cherish forever. These are the basic essentials of travel that many travel planners have forgotten. But not us. Not only we have not forgotten these, but we go out of our way to make sure that you are exposed to such events and knowledge for an everlasting experience.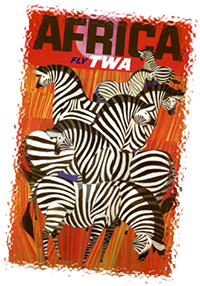 Sightseeing & Activities
One word sums this up: individualization. Everyone visiting Northern India travels to the Taj Mahal just like anyone visiting Northern China goes to the Great Wall. But it is beyond these "must sees" where our special attention comes into play.  We dedicate time to "interview" you so that our programs can  make your travel wishes come true!